Your Entertainment Experts
College and Extreme Events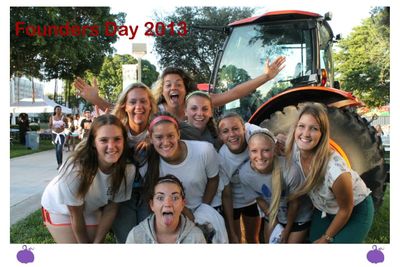 Looking for a fun and engaging way to create an event full of party entertainment and carnival games geared toward college students? We have all the excitement your students crave with our wide selection of services and rentals available! Whether it's inflatables, games, foods, attractions or mechanical rides, we've got you covered. Our carnival and party games aren't just for kids—adults love our rides and games, and college students will as well!
Let Celebration Source host your next college event to provide a fun and engaging environment for the students to let loose and connect with each other. Whether it's a fundraiser, fraternity or sorority event, or homecoming, we will provide you with the most thrilling and extreme attractions, like our Platform Jump Off or our 100-foot Zip Line. With our carnival experience, we can also bring the exciting carnival atmosphere to your campus with our classic funnel cakes or, a student favorite, our deep-fried Oreos and Twinkies!
Make these college events extremely memorable for the students. Contact Celebration Source today to get a quote and make this college event fun for everyone!