Your Entertainment Experts

Celebration Source is your one-stop-shop for all your entertainment and party needs. We are complete turnkey event planners and the only company you need to call to map out your plans and turn them into reality. From the first phone call to the time your last guest leaves the event site, our staff will be there to make sure your event is truly spectacular! We are dedicated to helping you create a fun and engaging atmosphere for your party or event!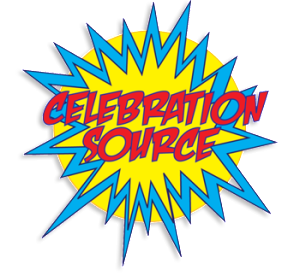 Carnival and Party Entertainment for 60 Years!
We have been serving the Southeast since the early 1990s and the entire North American continent for the past 60 years. We are a family-owned company, and we have been part of the outdoor amusement industry for four generations. When it comes to celebrations and party event planning, it runs in our blood. Our grandfather owned carnival midway games and concessions, laying the seeds for what would come into fruition as Celebration Source. Our company owner and head of the family, Mike Campi, grew up on the fairgrounds and managed a Midway by the age of 20. He followed his father's footsteps and raised his children the same way, traveling up and down the East Coast. In 2001, we decided to make sunny South Florida our permanent home. Taking our knowledge and experience from the carnival, we created an entertainment and amusement company to provide South Florida with thrilling and fun-filled events with our party games, inflatables, mechanical rides, and a variety of our other services.
Today, our company and family has expanded, including the only 50-foot Ferris Wheel in South Florida available to rent year-round! We are committed to excellence and providing superior customer service. We believe it is your referrals and praise that have earned us our reputation as a company that delivers the best value, the most professional service, and the friendliest staff.In addition, we also provide special company event packages called Lunch Crunch. We will come with a set of games and food for your employees to enjoy during their lunch hour.
At Celebration Source, we're dedicated to making your corporate event or Lunch Crunch as fun as possible with our quality, clean, and fun attractions and services. Set up your next corporate event today—contact us!
How is Celebration Source Different & Unique?
We are a direct event source for any venue, both indoors and out.
You can rest assured you will receive QUALITY and SAFE attractions and games.
All of our inflatable bouncers are CLEANED & MAINTAINED on a WEEKLY basis.
Our FRIENDLY STAFF is professionally trained, creative, and dedicated to making you happy.
We have the party games you're looking for to fit any theme, setting, special event, corporate party, product launch, fundraiser, award ceremony, festival, private party, and more! We serve Delray Beach, West Miami, and Hollywood, Florida areas with our fun carnival and party entertainment! Make your next event incredibly fun with Celebration Source! Contact us with any general inquiries or to request a quote!